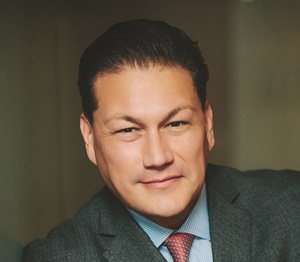 Gary Davis
Executive Director, Native American Financial Services Association
Gary Davis is an enrolled member of the Cherokee Nation of Oklahoma. He is the Executive Director of the Native American Financial Services Association (NAFSA).
Before being appointed as Executive Director of NAFSA, Mr. Davis served as President and CEO of the National Center for American Indian Enterprise Development (NCAIED) and as a member of the NCAIED's Board of Directors. He has served as Vice-President of Native Affairs for the Triple Five Group, owners of the world's largest retail shopping malls; the Mall of America and the West Edmonton Mall and he previously served as co-chair of the National Indian Gaming Association's, American Indian Business Network.
More About Gary Davis
Mr. Davis has facilitated an array of cross sector business opportunities in Indian Country ranging from acquisitions, casino gaming, hospitality, land development, green energy and pharmaceutical initiatives. His entrepreneurial spirit has resulted in several family owned and operated businesses including Davis Strategy Group, Native Style Clothing and Red Vinyl Records. Mr. Davis is also a successful musician and feature film and television actor with eight award winning albums and starring roles in such major motion pictures as, The Indian in The Cupboard and television programs such as, House of Cards.
Philanthropically, he has traveled hundreds of thousands of miles throughout the United States bringing hope and empowerment to over 450 American Indian communities. As the spokesperson of the "Reach The Rez Project", he helped raise nearly $1.5 million to ensure the success of the effort. Mr. Davis continues to motivate and inspire, tribal, educational and corporate audiences as a highly sought after public speaker and has lectured at various colleges and universities including, Virginia Tech and Oregon State University.
Mr. Davis is a recipient of the prestigious Sevenstar Award from the Cherokee Nation Historical Society, presented to a Cherokee who is accomplished in a chosen field, brought honor to the Cherokee people and serves as an inspiration to others. In 2015, Mr. Davis received the Department of Commerce Minority Business Development Agency National Director Special Recognition Award and was appointed as an Ambassador of the Department of Energy's, Minorities in Energy initiative. Also in 2015, Mr. Davis was also recognized as one of the "Fifty Faces of Indian Country" by Indian Country Today Media Network. In May of 2016, Mr. Davis was appointed to the United States Small Business Administration's Council on Underserved Communities.
For over two decades, Mr. Davis has meshed his success as an entrepreneur, with his passion to better the future of Indian Country and serve as a source of inspiration for Native people across North America.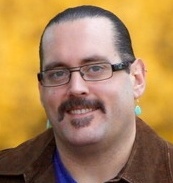 Joe Sarcinella
Chief Operations Officer and General Counsel, Native American Financial Services Association
Joe Sarcinella is a Federal Indian law attorney and member of the State Bar of Arizona. He has dedicated his professional life to serving Indian Country, diligently working to better the lives of Native peoples. He comes to NAFSA having completed a 4-year term serving as the Senior Advisor & Liaison for Native American Affairs for the Office of the Secretary of Defense. While in that role, Joe was the lead official monitoring Department of Defense and Military compliance with all applicable federal laws, treaties and executive orders relating to government-to-government relationships with Tribes and Native Hawaiians.
Joe started his professional career in non-profit tribal youth programming later transitioning into law and public policy. He has provided professional services to colleges and educational institutions, The National Congress of American Indians, 6 tribal governments, the federal government and numerous private individuals and groups. Joe's professional portfolio has included gaming, taxation & finance, government contracting, transportation, sacred sites/landscapes & cultural resources, Human Rights, environment and natural resources and energy.
Originally from California (Placer County/Ventura County), Joe played division 1 college football on full scholarship for Boise State University & later Sacramento State earning a double major in International Business and Political Science. Joe earned academic fellowships for both graduate school and law school graduating with both an MS and JD from Arizona State University and with a legal certification in Indian law from ASU's renowned Indian Legal Program. Joe has a rich cultural heritage, his paternal grandparents were first generation Americans from France and Italy, his maternal grandfather was mixed Native & Scottish from the Smokey Mountains of Tennessee and his maternal grandmother was Hunkpapa Lakota & Assiniboine from the Wood Mountain Indian Reserve in Canada and British. He is married to the respected Indian Country advocate and CEO Clara Lee Pratte from the Navajo Nation and is the proud father of Joseph Robert Tabloka.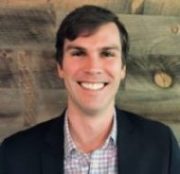 Clifton Cottrell
Director of Policy and Research, Native American Financial Services Association
Clifton is an enrolled member of the Cherokee Nation of Oklahoma. He earned a Bachelor's degree in History and Political Science from The University of the Ozarks and his law degree from the Baylor University School of Law. Mr. Cottrell has also earned a Masters of Public Affairs degree from The University of Texas. Clifton has significant experience in the fields of Tribal economic development and public policy.