Gary 'Litefoot' Davis Named Executive Director of Native American Financial Services Association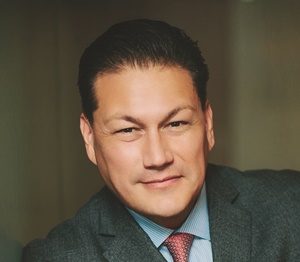 WASHINGTON, D.C. (September 28, 2016) Gary "Litefoot" Davis, an enrolled member of the Cherokee Nation of Oklahoma, has been named the new Executive Director of the Native American Financial Services Association (NAFSA).
"The appointment of Gary Davis will be transformative for our organization and the tribal communities we serve," said Otoe-Missouria Chairman John R. Shotton who serves as NAFSA's Chairman.  "Gary has been a passionate and tireless advocate for creating new economic opportunities for Indian Country and nobody has fought harder to ensure the preservation of our tribal sovereignty.  We are thrilled to have him joining our NAFSA team."
The mission of NAFSA is to advocate for tribal sovereignty, promote responsible financial services, and provide better economic opportunity in Indian Country for the benefit of tribal communities.
"I am excited to begin serving as the new Executive Director of NAFSA where I believe we can help create greater awareness about the financial services provided by tribally owned companies and the positive impact those companies have in tribal communities," Davis said.  "Since its founding, NAFSA has been a catalyst to help its tribal members grow and flourish and I want to expand its portfolio to create even greater growth in the tribal financial services sector for the benefit of all of Indian Country."
Davis previously served as President and CEO of the National Center for American Indian Enterprise Development (National Center) with nearly five years of service to the organization. During his tenure at the National Center, he inspired Indian Country with his vision and passion for economic empowerment, strengthened the National Reservation Economic Summit (RES) and launched regional RES events across the country. Davis was also instrumental in taking Indian Country's economic message to international audiences to promote business partnerships.
Davis will officially begin serving in his new role on October 1, 2016.
About NAFSA
The Native American Financial Services Association (NAFSA) formed in 2012 to advocate for Native American sovereign rights and tribally owned entities providing financial services. Through the protection of consumer rights and sovereign immunity, NAFSA provides vital services to tribally operated lenders and furthering economic development opportunities in Indian Country.