NAFSA Promotes Mika Leonard to Chief Operating Officer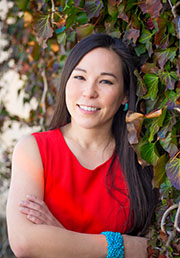 Mika Leonard has been promoted to the role of Chief Operations Officer (COO) for the Native American Financial Services Association (NAFSA). Leonard joined the organization in April as Director of Business Development, after serving as the Assistant Vice President/Director of Sales and Marketing for Native American Bank. As COO, Leonard is now responsible for day-to-day operations of NAFSA, while maintaining a prominent role in member management and recruitment, strategic planning, and organizational positioning.
"Mika has been a strong addition to the NAFSA team and is very deserving of this promotion," said NAFSA executive director Gary Davis. "She has the background, experience, and commitment to tribal sovereignty and economic self-determination required for NAFSA's COO. She will bring leadership, vision, and strategic thinking in her new role, and help guide NAFSA into the future. Mika will be a tremendous asset for our membership and I look forward to continuing to work with her."
Leonard is a graduate of Miami University in Oxford, Ohio and is a member of the Miami Tribe of Oklahoma, where as a student she edited and transcribed old French and English texts as part of a language revitalization effort and the creation of the Myaamia-Peoria Dictionary. Following graduation, she worked in the Office of Indian Energy and Economic Development at the U.S. Department of the Interior, which was instrumental in exposing her to many facets of and creating a passion to help spur economic growth in Indian Country. She went on to work for various federal contractors in program management roles and later served as the Director of Business Development for Miami Technology Solutions, LLC, the Miami Tribe's second 8(a) federal contracting company. While there, she handled customer outreach and capture management, while also providing direction and management of strategic SBA joint ventures to facilitate major growth and market entry mechanisms for the company.
"I am excited to begin a new role with NAFSA and continuing to work with our incredible members and the tribes they represent," said Leonard. "We've only scratched the surface of the opportunities in the tribal financial services sector, and NAFSA will be the organization that ensure Indian Country reaches its full potential in this growing sector. I am proud to be a part of this important effort."